Buy

→
Natural all wool mattress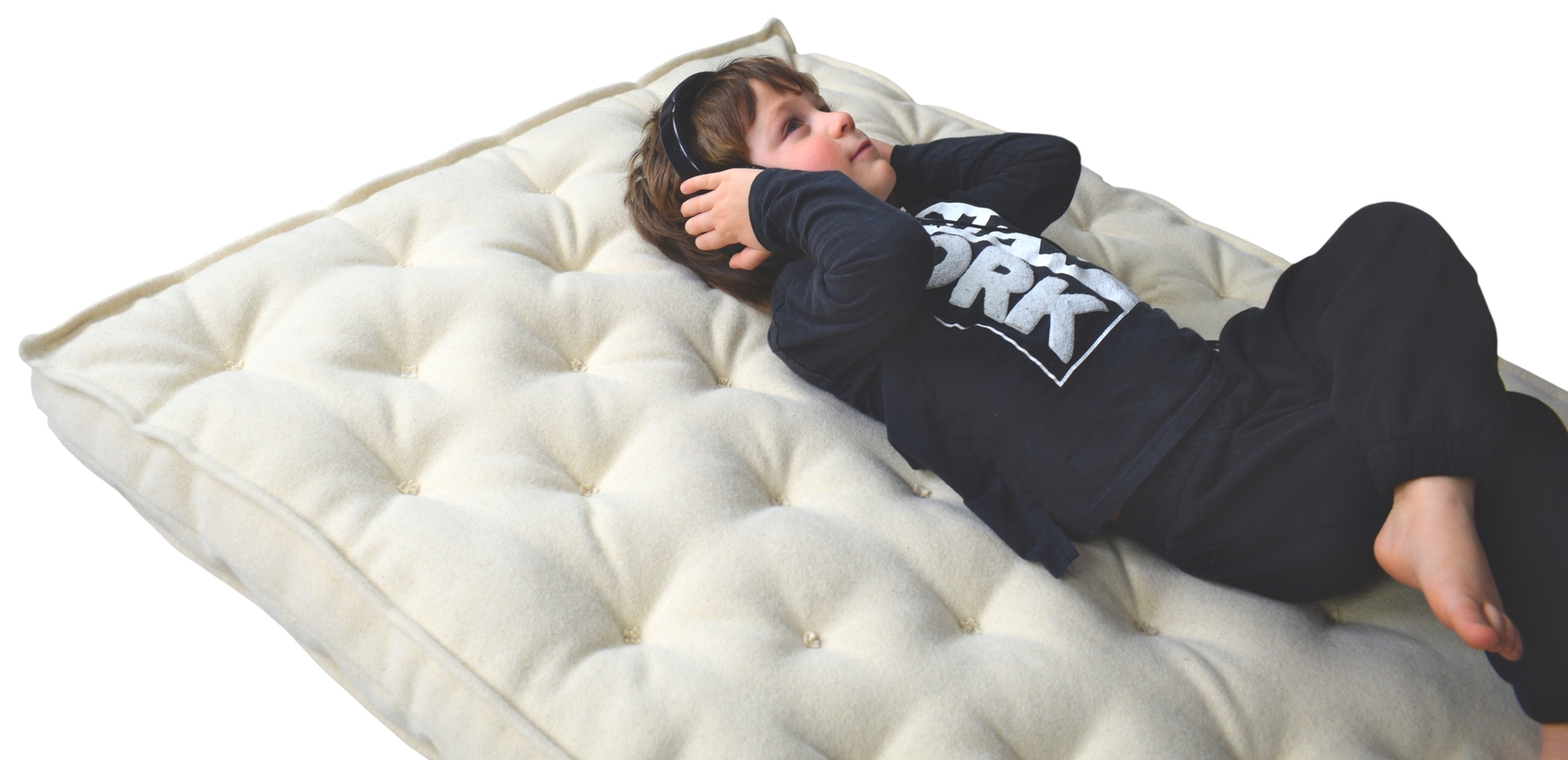 Filled with wool and encased in beautiful wool fabric
Naturally fire-resistant
Thanks to the wool's natural fire resistance, we're able to make a pure mattress with
NO flame retardants

, assuring cleaner air with no potentially harmful chemicals to breathe in while sleeping.
Wool has excellent thermal regulation properties
It will help keep your child warm in winter and cool in summer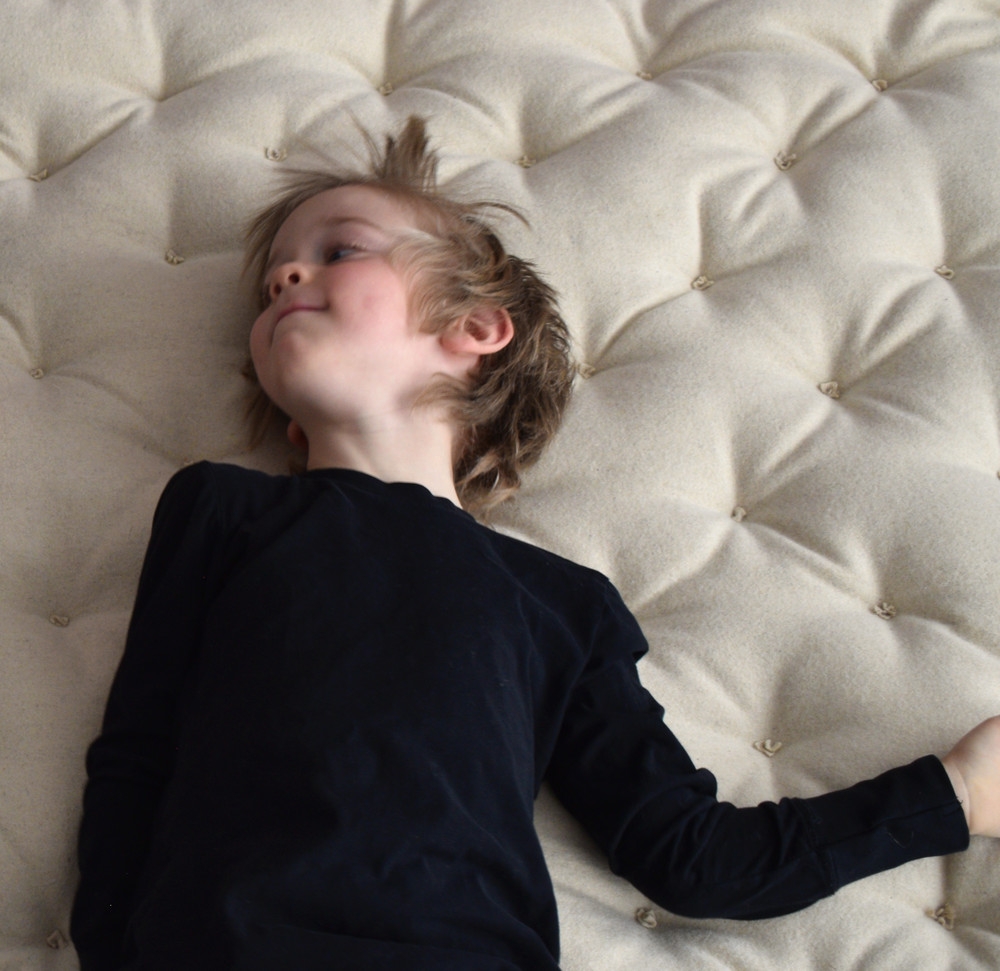 Superior moisture control for naturally lowering the risk of mildew, mould, and dust mites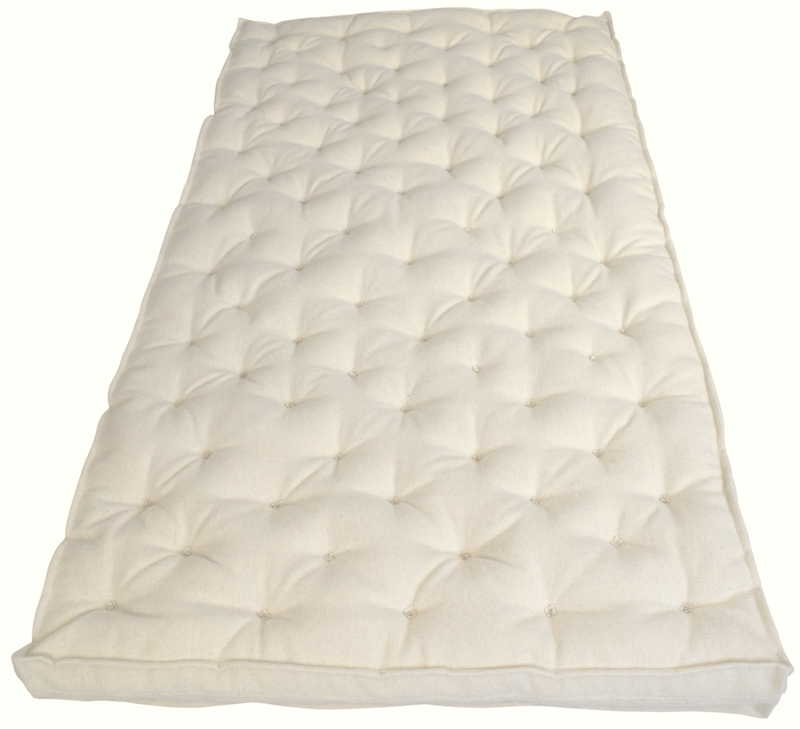 Wool retains an ideal balance of moisture, regardless of how much or little water it is exposed to. It can soak up as much as 30% of its weight in moisture without feeling wet.
And thanks to its moisture-wicking properties wool creates an anti-microbial environment, thus lowering the risk of mildew and mould.
Dust mites, major cause of allergy and asthma suffering, will also avoid wool as they prefer hot and humid environments that are more common in synthetic or down products.
Perfect for a platform style bed with solid wooden slats

Hand-crafted in Canada, with locally sourced materials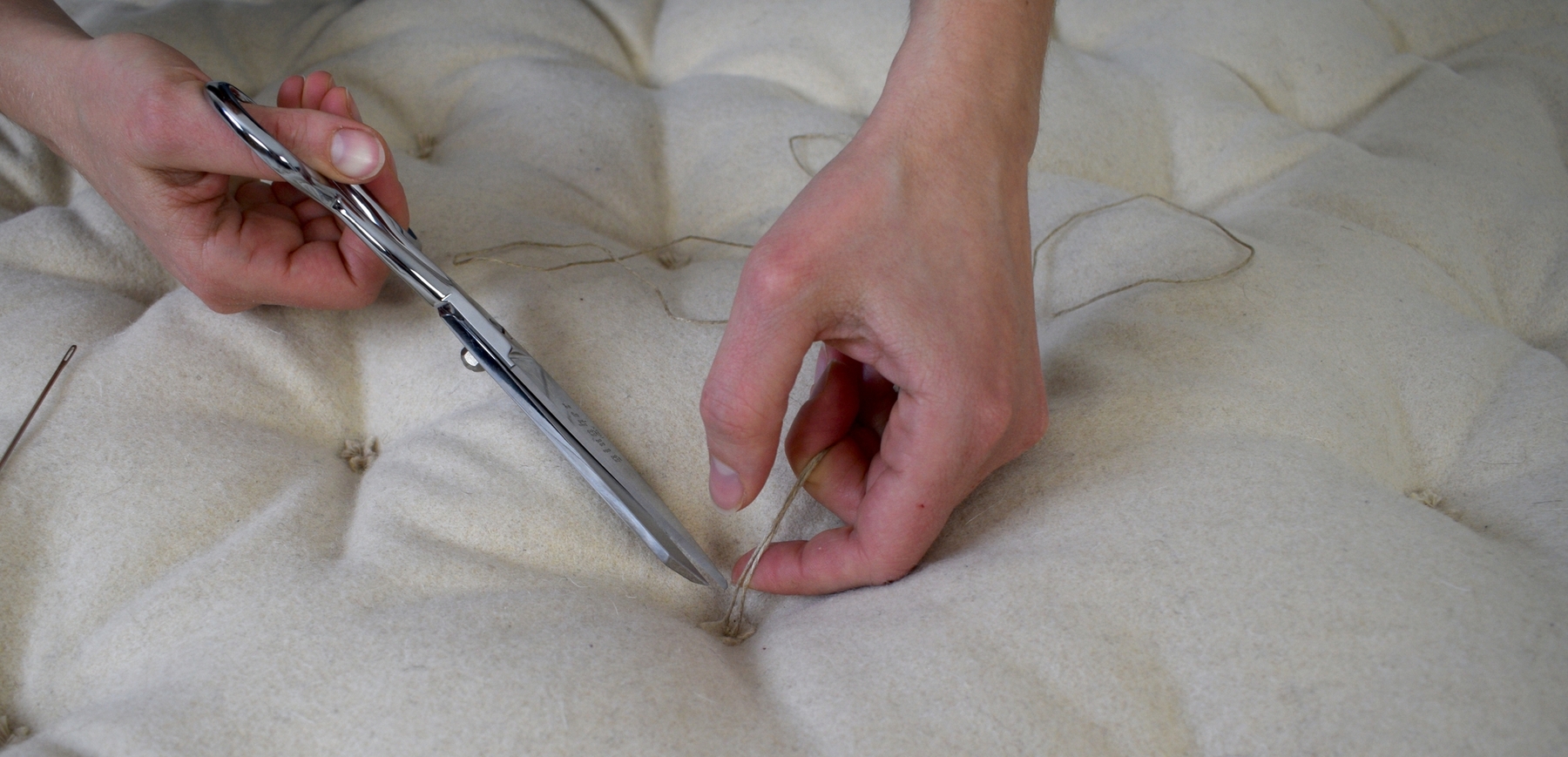 Our wool is sourced from Canadian farms and has been processed without the use of chemicals.
It comes with a washable wool protector that will protect your mattress from stains.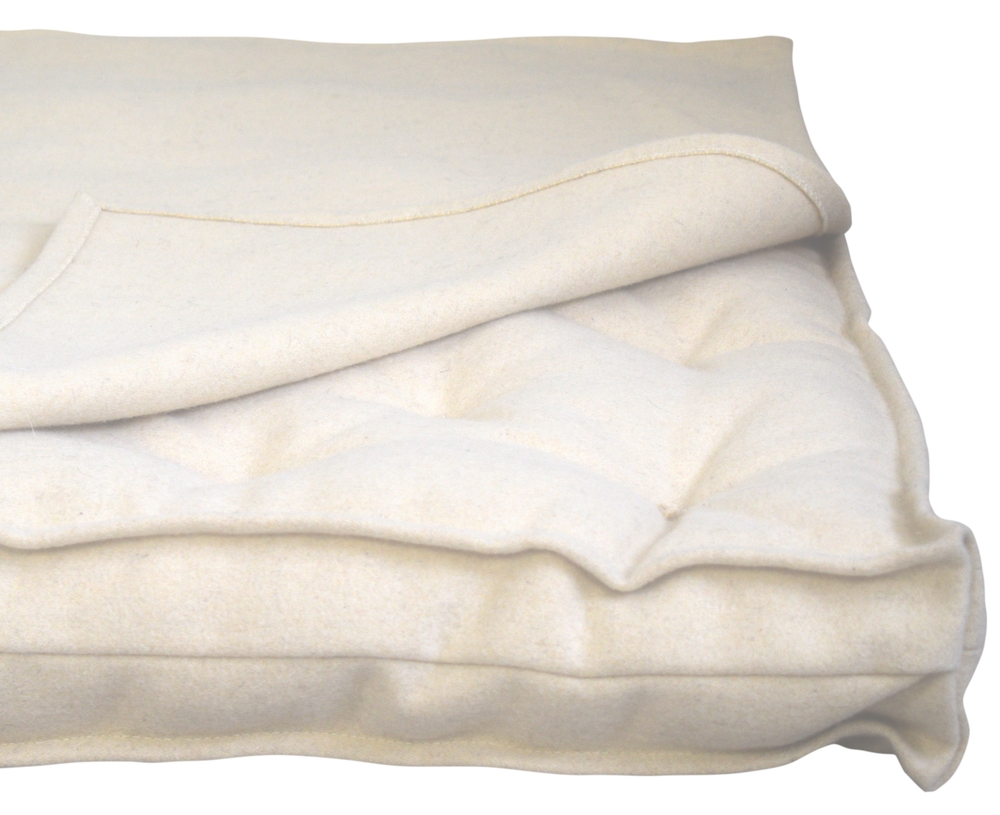 A wool protector is included with all mattresses at no extra charge.
In case of bedwetting, we recommend the use of an additional impermeable pad placed between the protector and the mattress. The protector will whisk the moisture away from your child's body for a more comfortable sleep.
Specifications
Dimensions

Toddler size

Length: 132cm (52in)
Width: 70cm (27.5in)
Height: 10cm (4in)


Twin size

Length: 189cm (74.5in)
Width: 96cm (38.5in)
Height: 10cm (4in)

Materials

Stuffed with Canadian natural wool (processed without chemicals), enclosed in a 100% wool casing, sewn with organic cotton thread, and tufted with natural hemp string - a truly natural mattress.

Protector

Washable, made of densely-woven natural 100% wool fabric
Make it yours
Wool mattress + wool protector