Buy

→
We call it a bench but it's more than that

Its beauty lies in its simplicity - just turn it over, and around, to make it something else.
It can be a bench, of course, a very sturdy one

It will handle adults sitting, or the countless climbs and jumps of active youngsters.
Use its hard surface to play and create with precision
Turn it into a creator's station. The included crate fits perfectly underneath the bench and will keep everything tidy.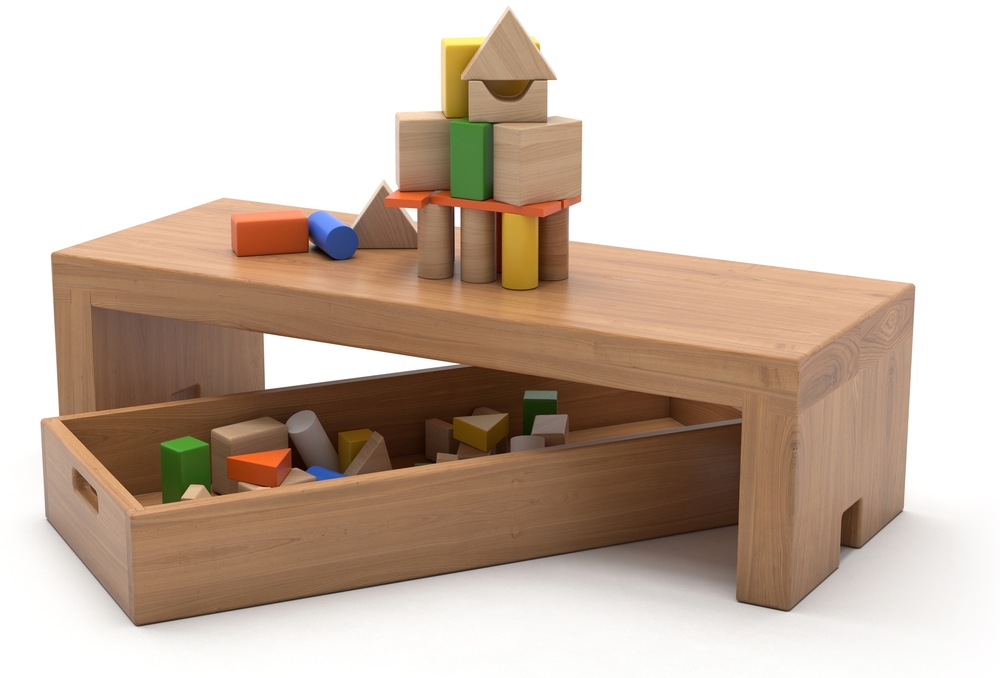 Super sturdy, for the heaviest of books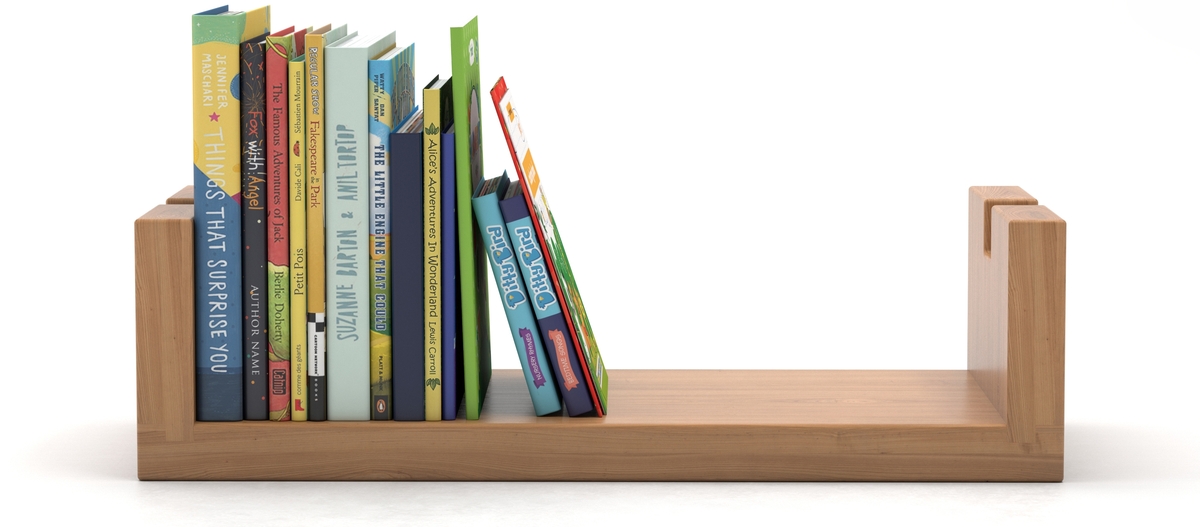 Turn it upside down and it becomes a sturdy bookshelf for all those heavy books. A shelf that's never too high to reach, regardless of age.
Japanese style low table for sitting on the floor

Children move all the time. And they are meant to! Transfer learning time to the floor to avoid the risk of falls and the restriction in movement that a chair creates.
It can be a nightstand
It's perfect right beside their platform bed, with plenty of space and no drawers that can break or make it tip over.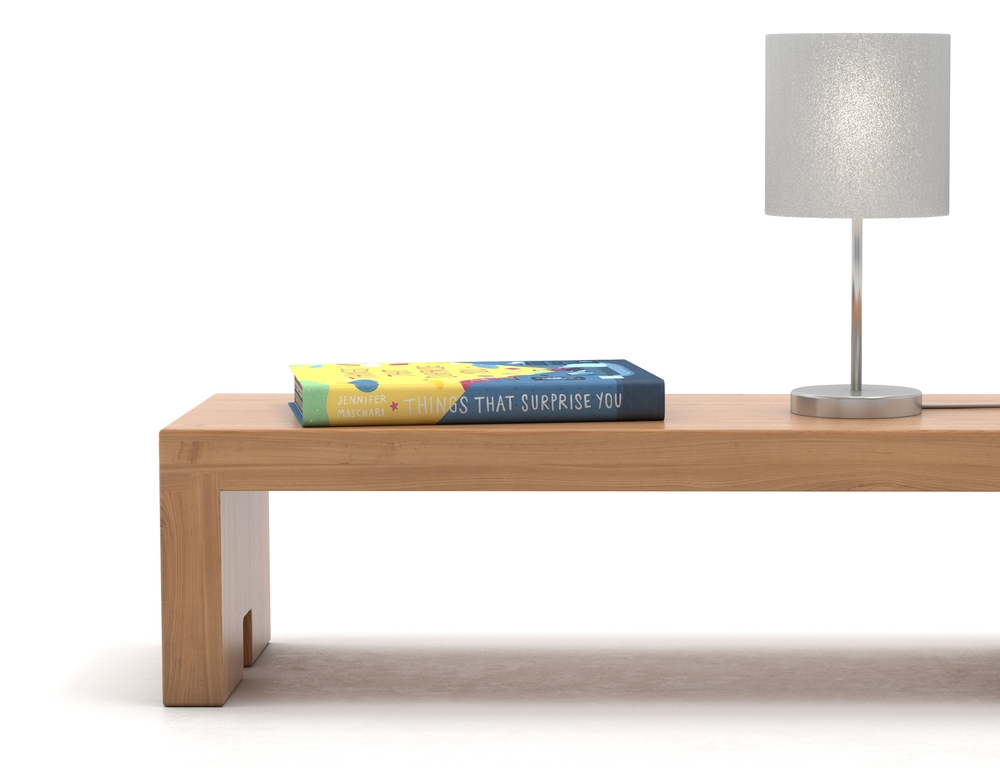 Or combine all of the above for a flexible interior design that can change with age and preferences

Specifications
Dimensions

Bench

80cm length x 30cm width x 23cm height

Crate

69.6cm length x 30cm width x 10.2cm height

Assembly

Delivered assembled

Materials

It's made of solid hardwood - Cherry, sustainably grown in Ontario. Cherry is unique and durable. It will darken with age, adding to the beauty of its silky surface. We finish it with Shellac, a natural insect resin. It is a beautiful finish that has been used for centuries. It does not have any toxicity, is easy to repair, and highlights the natural beauty of the wood.

This product contains NO veneers, NO plywood, NO MDF (medium density fiberboard), NO chemicals.
Make it yours